What to Expect…
No matter where you are in your spiritual walk, you are welcome at Redeemer. Jesus meets us where we are, and so we strive to do the same with any who walk through the doors of our church. We hope that Redeemer will be a place where you can learn about the Christian faith and grow in your walk with God.
Visiting a new church can be difficult for some, and we understand that. So, we've tried to answer below any question you might have about what to expect on a first-time visit. If we've missed something, don't hesitate to contact us.
When & Where…
Our worship service is Sunday morning at 10am at the Chambersburg Rec Center . The Rec Center is located at 235 South 3rd Street.  There is a parking lot right next to the building, with signs and greeters directing you to the worship area ("Bard Hall" – the lower level of the Rec Center).
There is accessible parking available on the other side of the building. From the main parking lot, just follow the alley around the building to the smaller parking area and enter through the doors.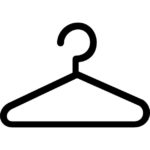 What to Wear…
We don't have a "dress code". You'll find a variety of attire at Redeemer, and we hope you'll dress how you feel comfortable. But if you want to blend in, we are on the casual side.

When You Come…
Get a bulletin, grab a cup of coffee/tea if you'd like, and find a seat. If you're willing, please sign our guest book to let us know you came. We won't ask you to identify yourself during the service in any way.
Music…
Our music is a blend of traditional and contemporary hymns. You'll hear acoustic guitars, djembe and/or conga drums, bass, and a piano and mandolin on occasion.
Our service is a blend of contemporary and traditional elements, and includes worship through song, prayer, scripture, biblical teaching, and sacraments. Everything you need in order to participate in worship is either in the bulletin or on the screen.
What about Kids…?
There are lots of kids at Redeemer, so we strive to be as child-friendly as possible. Children are welcome to remain present during the worship service, or for your convenience we have a nursery (up to age 3) throughout the service, and Children's Church (ages 3-8) during the sermon portion of the service in which children can learn in an environment tailored for them. We provide clipboards with markers and sermon-worksheets for children remaining in the service. (Children's Church is offered on the first 3 Sundays of the month. On weeks where there is no Children's Church, the nursery age is extended to age 5).
And Afterwards…
You're invited, if you'd like, to stick around for fellowship, coffee, & snacks. We're not in a rush to leave and would love the chance to get to know you better. On the second Sunday of each month we have a fellowship meal following the service, which is open to all who wish to participate.